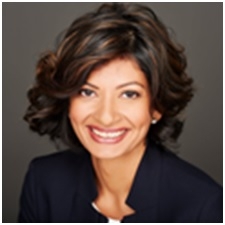 Managing Director- Accenture Digital MET
United Arab Emirates
Saudamini is an enthusiastic and passionate Digital Transformation Executive who has been at the helm of exciting transformations across multiple industries. Remaining relevant in a world experiencing profound shifts needs getting comfortable with Change. With her vast experience of bringing bold Strategies to life, Saudamini lives and breathes Change as a 'second skin' to help shift Clients to the New.
Saudamini has led large transformation initiatives creating human-centred experiences, designing new service delivery and business models and scaling new processes and technology. Using Design Thinking, Agile and a maker mindset, she has delivered new Value for Clients, sparking innovation and experimentation and enriching lives.
While the confluence of technologies presents untold opportunities, Saudamini believes a 'People First' culture is key for delivering sustainable performance. She is passionate about pursuing the role that technologies like AI can play in augmenting lives and impacting the Future Workforce.
Saudamini embraces a 'learner for life' philosophy. Her academic qualifications include an MBA from the University of Bradford, Digital Strategy from the Columbia Business School and Artificial Intelligence: Implications for Business Strategy from MIT, Sloan School of Management. Saudamini is a GiNi Certified Chief Innovation Officer, Innovation Strategist and a SAFe® 4 Certified Agilist.