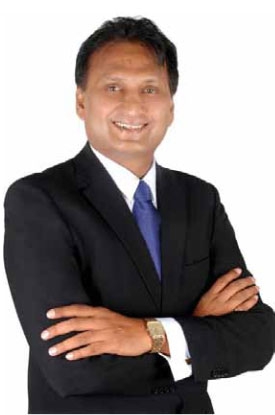 Shashi Shekhar
Group Chairman & Founder, SCLG Chairman & Managing Partner, innovaXL
twitter: @shashi_SCLG
Global Economy is gaining firmer ground and consumer confidence is growing
Due international trade and global supply chain are linking economies around the world, the changes manifested in one geographical region for sure impacts other region this isalso due increased globalization and connectivity. So as trade lanes change, the supply chain constructsas well change such changes are not only driven by cost but also for multiple other reasons including supply chain security and efficiency.
China is again being observed by experts globally for its attempt in getting focused on driving internal consumer economy than its past focus on export driven manufacturing economy. This is to be noted that official figures still suggest growth of China in GDP terms over 6% this is still a good growth. While IMF says that global economy growth is still too slow for too long in view of sluggish recovery, there are experts believing that the economy of China will stay a growth story and also be a combination of manufacturing centric export economy and growing service economy inside China.
Another positive growth story now comes from Eurozone. The Euro zone is displaying outlook of projected growth at +1.8% in GDP terms for this year this is indeed welcome after multiple incentive efforts including quantitative easing and introduction of negative interest rates. Hope the challenges appearing in terms of confusion in Greece can again be resolved in a positive way. Growth of Eurozone means sourcing inwards into Europe will increase. BREXIT referendum to be held on 23 rd June 2016 needs also to be on radar of all supply chain professionals in view that the decision arrived in terms of exit or continued membership of Britain in EU will impact trade structure not only inside EU but also globally for both near and long term planning bucket; for this region as well, this could again mean a possibility of amended trade lanes and of course with a spositive growth of trade flow.
The recent discussion that appeared in media on Saudia's plan to sell up to 5% stake in Aramco will trigger new set of energy centric and growth oriented supply chains in region. Aramco will as well then be planning to become larger business driver in new energy vertical globally. Right here in region new economy initiatives are being developed year on year in energy and other sectors that need more consideration by conservative analysts when doing predictions for growth outlook in region. Fall in commodity prices and also oil prices have triggered corrective economic actions globally, for sure the benefits will now start appearing.
For supply chain planning sake, this is to be highlighted that there are still challenges in terms of volatile currency in multiple countries, economy related confusion in Greece, Brazil & Russia and chances of sudden shift in demand & supply pattern of basic commodities. However after a shaky start early this year, the outlook of economy has gained firmer and positive ground indicating that consumer confidence is rising again.