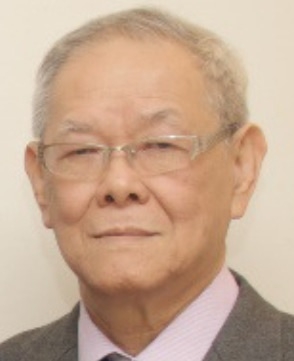 Associate Professor – Logistics and Supply Chain & Head Of Programme
Malaysia
Associate Professor Dr Lai Ving-Kam is the Head of Programme of Logistics and Supply Chain
Management in Berjaya University College of Hospitality, Kuala Lumpur, Malaysia. Also the CEO of
International Supply Chain Education Alliance of USA (ISCEA) in Malaysia, Dr Lai is the Associate
Editor and Advisory Board member for International Supply Chain Technology Journal (ISCTJ) the USA.
An active columnist for three (3) professional and industry supply chain and logistics magazines in
India, he is a researcher and consultant to APEC and Office of Prime Minister Malaysia. He held
several council memberships in some Malaysia government bodies. Also a management trainer and consultant to Malaysian government-linked companies and other world-class private enterprises. With 45 years+ of cross-border full P/L global management responsibility in 24 countries in America, Europe and Asia, Dr. VK Lai worked for several global business leaders. They were GE USA, Thomson France, Haier China, CCT Group HK, Tristate Group HK, Grande Group (HK), KPMG (AP), National Semiconductors (USA), and Lion Group (Malaysia) in various industrial sectors and top management capacities. Dr. Lai has instrumented the 1993 Malaysian Foreign labour bill and 8 successful petitions of GSP-CNL (Competitive Need Limit) from the USA government on behalf of Malaysia government and the Malaysian Electrical and Electronics sectors. He led global teams in design and development of over 3500 electronics and non-electronics products for global brand names.
Dr Lai has a PhD in Transportation and Logistics from Malaysia University of Science and Technology a programme collaborated with MIT USA and MBA from Henley Business School United Kingdom. He is also a fellow member of Association of International Accountants, United Kingdom and active members of many Industrial and Professional associations and interest groups. A Google Scholar, he has authored numerous journal articles, conference proceedings, very active regional and international conference speakers and panellist in Supply Chain and Logistics. He has also designed and developed university courses and programmes for both post and undergraduate degrees for 4 international and Malaysia universities.