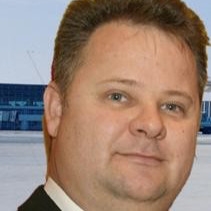 Providing Leadership and Management in a MNC environment to a multinational team of individuals responsible for managing Industry verticals across EEMEA (Russia, CIS, Middle East and Sub Sahara Africa). This includes Solution Design, Sales, Marketing, Pricing, Analyses, Consultancy, Resource planning, Commercial Pipeline Management and Implementation of customized solutions ranging from Health Care solutions to Supply Chain solutions underpinned by transportation solutions relevant to the target customer and market. Developing off shore business solutions and models for customers not located in EEMEA but requiring a physical distribution. With more than 17 years progressive Emerging Markets experience that has helped in securing a number of large sized deals as well as propelling my customer to a new level in terms of market entry and expansion.

Proven Operational Logistics, Sales and Services Management with leadership experience. Playing an integral role in achieving Revenue objectives in excess of USD 330 Million using commercial and operational experience with a "can do" attitude. Experience in offering commercial and service solutions working alongside and in conjunction with the Operations and Services Department. Developing good relations by building relationships with internal and external customers and suppliers. Achieving positive overall financial management results through effective oral, written and presentational skills in the English language.

Specialties: People Management, Enterprise Channel management, Industry vertical management, Developing commercial strategies in conjunction with corporate objectives, Health care Solutions, Supply Chain Management solutions, Freight Management solutions, Transportation Solutions, Middle East Customs expertise, Africa and Middle East Transportation and Distribution expertise, Aircraft charter solutions, Spare Parts Logistics and Express Logistics Solutions, Marketing of new services and solutions.